So at long last we visited the set today, the seating capacity is very impressive, the stage itself is huge and has lots of potential with many trapdoors and underground corridors. The set has been delivered in a huge cargo container but we couldn't really unpack it as most of it is big and heavy, apparently there will be people from the park doing that tomorrow.
We also got to read the script and listen to the recorded sound track. The entire show is in German and we've all been given a copy so we can start to learn our lines. Undoubtedly changes will be made to accommodate lengthy fight scenes, but that shouldn't take too long.
Tomorrow we will start to choreograph some of the parts, my entrance into the show involves jumping from a collapsing balcony onto a lamppost which in turn falls to the ground, however since Cyclops is so awesome he then gets to roll out of the fall and do some acrobatics/fighting. Nice.
I'm attaching some photos of the stage and the park; it's much like any theme park you've been to with plenty of rides, stores and shows. There is already an attraction that puts you into a mock stunt scene from a Hollywood film set, don't know if that will be running whilst our show is on but some healthy competition can't hurt :-P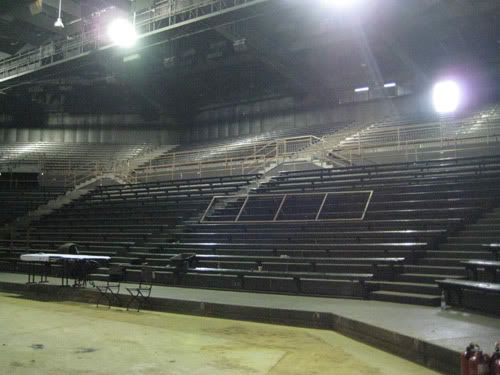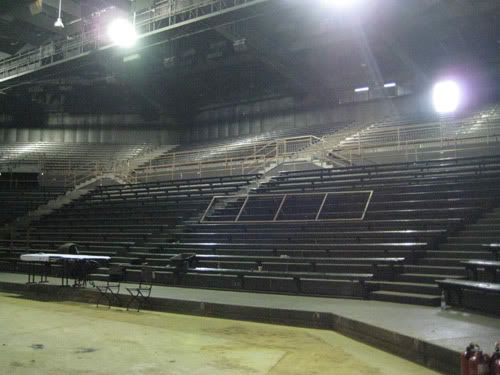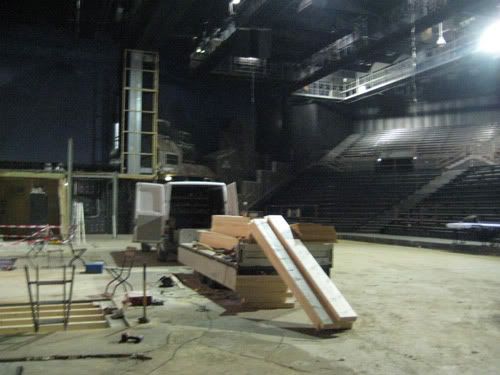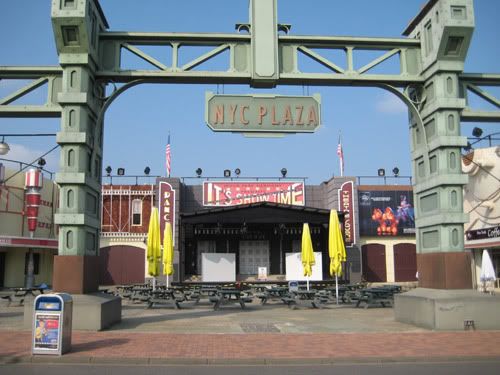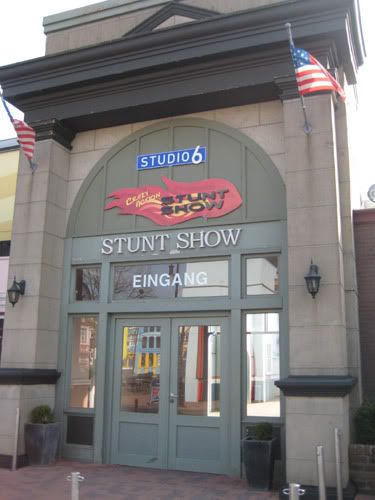 So tonight I'll be listening to the soundtrack to try and get my lip-syncing up to scratch, Cyclops has a fair few lines so I'm going to have to work pretty hard at it. I'll probably have to learn some other lines as well since most people have to cover other characters when they have time off. It's nice to finally be doing some work but equally it only gets harder from here!
Will let you know how our first physical rehearsing goes tomorrow.
Peace out ya'll!